Solo Contigo offers to the visitors the possibility of living a different and unforgettable wine experience, where all their senses are involved. Everyone who visits Solo Contigo will be transformed: their knowledge and thoughts about winemaking will no longer be the same.
Through personalized attention by their highly trained staff, visitors will have a unique experience. They will feel like home and relaxed while learning a lot about wine.
The House – Winery also has beautiful gardens, as well as indoor and out door spaces, suitable for relaxing and enjoying the outstanding view of the Andes Mountains, feeling them so close as they can be touched. Those spaces can also be used for social and corporate events.
All experiences can be made every day in Spanish and English from 10 am to 5 pm. All the experiences include a tour by the house, the art gallery, the vineyards, the winery facilities including the barrel room and the gardens. Wine tastings are guided by our sommelier and may include 3,4 or more wines depending on the chosen wine flight.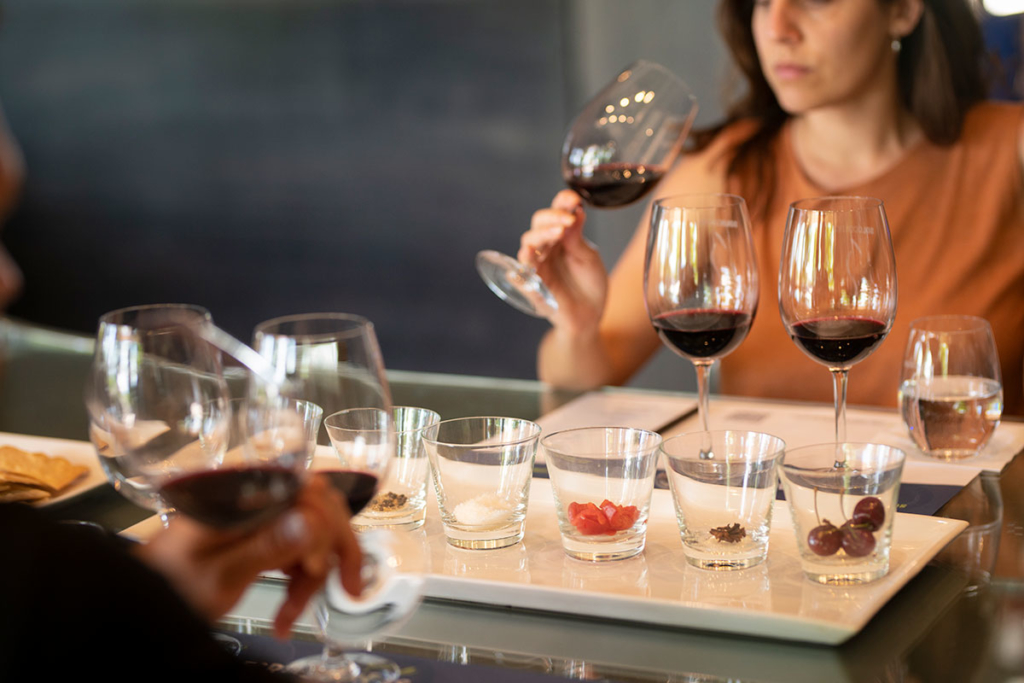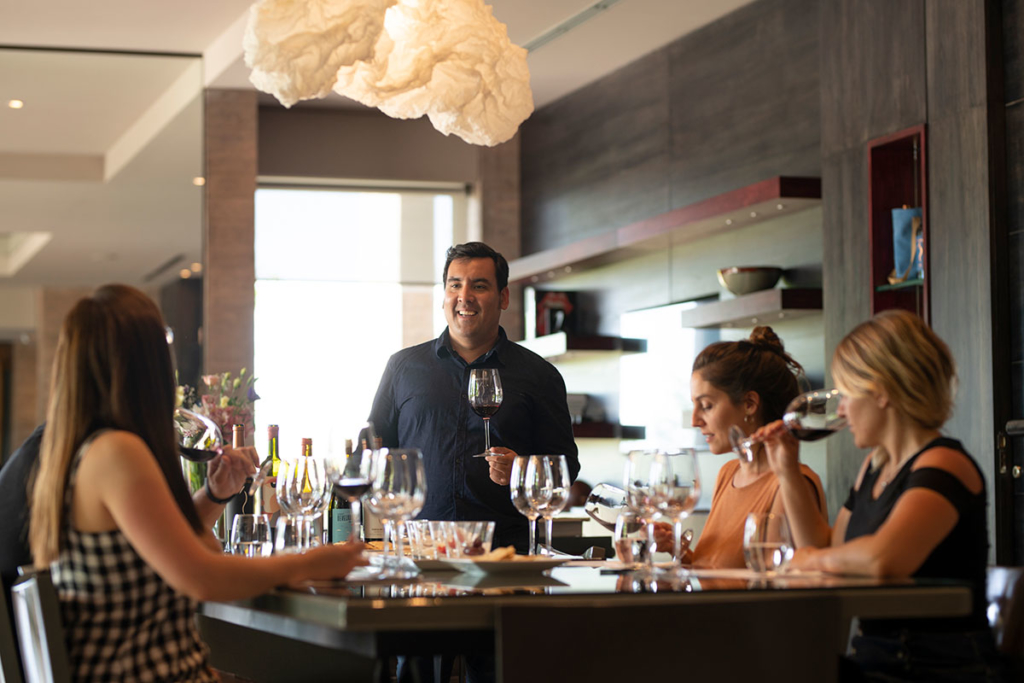 All experiences are carried out in a personalized way, with a specialized guide and in Spanish, English and Portuguese.
They are offered every day of the week, weekends and holidays from 10 a.m. to 5 p.m. In all of them the house, art room, cellar, barrel room and gardens are visited. The tasting is led by the winery guide (sommelier) with approximately three or four wines.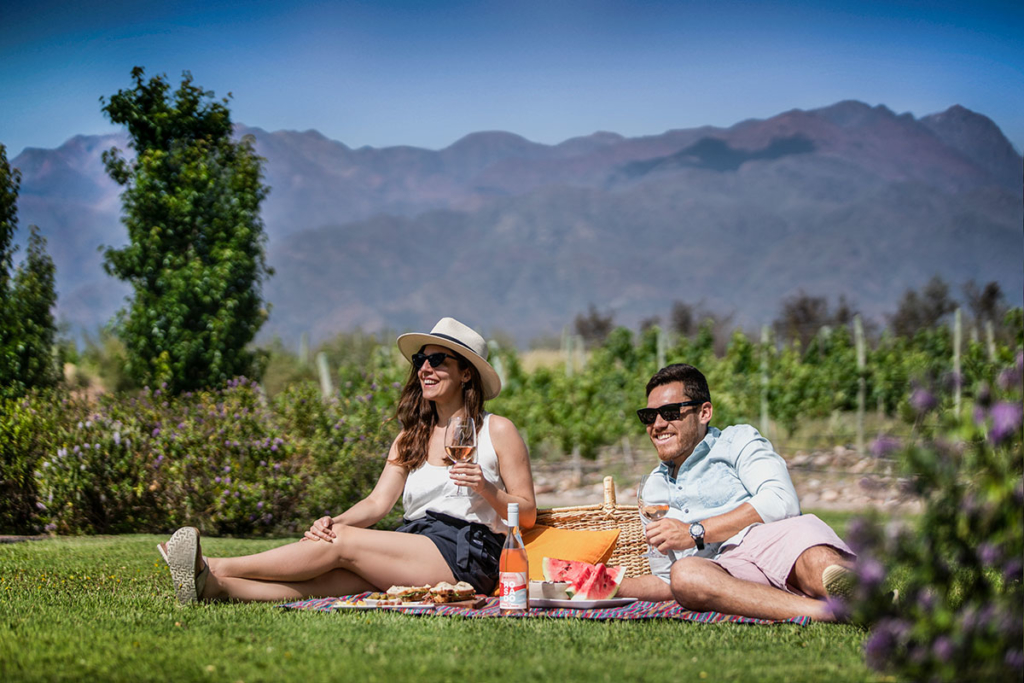 For those who, after visiting the winery and tasting the wines, want to relax and enjoy a great wine and the best scenery in the Uco Valley, a delicious picnic is proposed in the gardens. It consists of a basket for two people that contains: . Empanadas. . Table with a variety of cheeses and cold cuts, olives and nuts. . Delicious breads. . 2 raw ham sandwiches. . 2 bottles of mineral water. . Regional desserts.
At SoloContigo we have exclusive spaces and services for all kinds of social, business, outdoor and incentive events.
Our winery, tasting room, galleries and gardens with pergolas, added to our best wines and excellent gastronomy, with the majestic setting of the Uco Valley landscape, constitute the ideal combination for an unforgettable event.